Deprecated
: Function WP_Query được gọi với một tham số đã bị
loại bỏ
kể từ phiên bản 3.1.0! Hãy sử dụng
ignore_sticky_posts
thay cho
caller_get_posts
(sẽ sớm bị loại bỏ) in
/home/nhdic1rb/domains/dichthuatchaua.com/public_html/en/wp-includes/functions.php
on line
5697
1.  PROFESSIONAL INTERPRETATION IN VIETNAM, SIMULTANEOUS INTERPRETATION,CONFERENCE INTERPRETATION,INTERPRETATION IN COMMERCIAL NEGOTIATION IN SAIGON, HANOI, NHA TRANG, HUE, DA NANG
In addition to translation, interpretation is an advantage of Focus Asia Services of Translation and Interpretation. Interpretation and translation have common characteristics: Translators and interpreters must have good knowledge of languages and competence. However, interpretation and translation have difference: Translation reflects written languages and interpretation reflects spoken languages. It is possible that a good translator is not a good interpreter and vice versa. In addition to language skills, interpreters must be good at spoken languages. This leads to differences between interpretation and translation.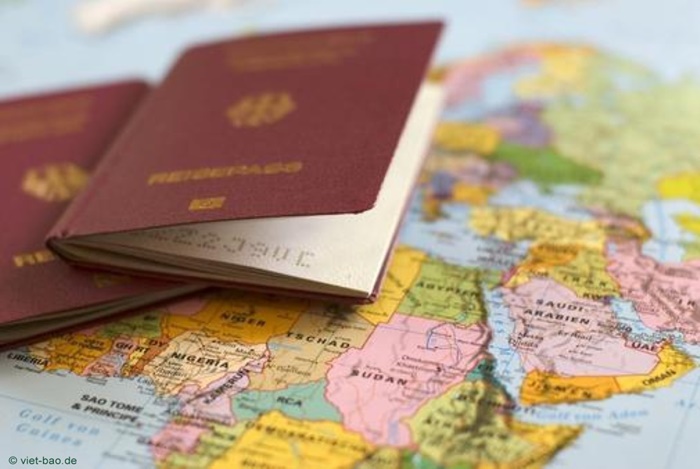 With 10 years' experience, we realize how to have good interpreters. Our interpreters are very experienced, competent and professional. They are always appreciated by customers. In order to meet various needs for interpretation, we supply:
Multilingual interpreters: With our interpreters of 30 languages in the whole country as well as in the world, we always meet needs for interpretation. The following are some basic languages:
–          English interpretation (English-English, British English-American English)
–          Japanese interpretation (Vietnamese-Japanese-Vietnamese, Japanese-English-Japanese)
–          Chinese interpretation (Vietnamese-Chinese-Vietnamese, Chinese-English-Chinese)
–          Korean interpretation (Vietnamese-Korean-Vietnamese, Korean-English-Korean)
–          German interpretation (Vietnamese-German-Vietnamese, German-English-German)
–          Czech interpretation (Vietnamese-Czech-Vietnamese, Czech-English-Czech)
–          Russian interpretation (Vietnamese-Russian-Vietnamese, Russian-English-Russian)
–          Polish interpretation (Vietnamese-Polish-Vietnamese, Polish-English-Polish)
–          Spanish interpretation (Vietnamese-Spanish-Vietnamese, Spanish-English-Spanish)
–          Portuguese interpretation (Vietnamese-Portuguese-Vietnamese, Portuguese-English-Portuguese)
–          Lao interpretation (Vietnamese-Lao-Vietnamese, Lao-English-Lao)
–          Cambodian interpretation (Vietnamese-Cambodian-Vietnamese, Cambodian-English-Cambodian)
–          Thai interpretation (Vietnamese-Thai-Vietnamese, Thai-English-Thai)
–          Italian interpretation (Vietnamese-Italian-Vietnamese, Italian-English-Italian)
–          And many other languages
Interpretation in various forms:
1. Simultaneous interpretation, conference interpretation
This interpretation form is very difficult. There is a saying: "Simultaneous interpretation is the most difficult kind of interpretation". This form requires that interpreters have competence, experience, and other necessary factors: professional knowledge, language skills, intelligence, etc.
2. Interpretation in commercial negotiation
Commercial negotiations play an important role in initiating a project, strategy, etc. Therefore, the choice of an interpreter in commercial negotiation requires consideration and carefulness. This is a decisive factor for success in commercial negotiation.
3. Accompanying interpretation
This interpretation form requires that interpreters, in addition to professional knowledge, have good knowledge of cultures. They must be polite and professional.
4. Whispering interpretation
This kind of interpretation is used when two partners meet each other to exchange mutal cooperation interests. With such interpretation, interpreters sit or stand next to the two partners.
5. Court interpretation
This interpretation takes place in court for solving civil, criminal lawsuits. Interpreters must do their interpretation work accurately, faithfully, objectively and obviously so that the hearing is fair.
6. Tour interpreters (tour guides)
Tour interpreters or tour guides must have necessary certificates issued by Vietnam National Administration of Tourism or Departments of Tourism after they attend 3-6 month training courses. They must have good knowledge of history, geography, culture, etc. so that they can introduce cultural characteristics of Vietnam to foreign tourists.
7. Remote interpretation
This kind of interpretation can be performed through telephones, the Internet, Skype, live television, etc. It is popular in the modern society because the Internet has been used more and more.
Interpretation plays an important role in language communication among business partners, in conferences and meetings, etc. Therefore, for successful interpretation in any fields, interpreters must be competent and experienced in such fields. It is impossible for an interpreter who has no experience in construction interpretation to introduce technical drawings with words such as braces, beams, foundations, concrete, frameworks, bedding, etc. The choice of interpreters depends on their experience in related fields, language skills, social knowledge, flexibility, and communication skills. How to be successful in negotiations to sign contracts? Come to us and you will be satisfied with our professional interpretation service.
We undertake to supply you with competent and experienced interpreters in many projects, topics, etc. When using our service, you should contact our interpreters to supply documents or exchange information about targets or purposes.
Interpretation is a bridge between you and your partner and a decisive factor for your success in negotiations.
Using our interpretation service, you will be satisfied.
Focus Asia Services of Translation and Interpretation would like to thank you for your belief and cooperation.